Secure payment 
Vignapart ensures a safely payment due to the secure payment system SSL, the safest and widespread encryption protocol.
We do not have access to your bank details at any time. They are encrypted and routed directly to our paying agency "Ogone payment service." 
Our payment system :

Ogone is part of the major international operators of online and mobile payment. More than 42,000 companies use this solution.
Ogone uses an encrypted security protocol SSL (Secure Socket Layer) that secures and protects your bank details.
At the moment of payment, the starting address "https://" instead of "http://" and the lock icon will certify that you are on a secured site. 
Methods of payment accepted :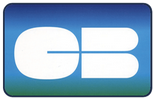 Other payment methods : 
- Money Transfer
- Check 
3D Secure authentication : 
Some banks have introduced a 3D Secure authentication protocol to further secure your banking transactions. This authentication ensures that the credit card is used by its rightful owner. If your bank has opted for this system, a window will appear after confirmation of payment and you will be asked complementary information.